Welcome To Mulberry Lane Farm!
"You can taste the difference!"

We are now open for the season!

Hours: Monday thru Saturday. 8 a.m. to 8 p.m.

Closed Sundays for worship & family.






Mulberry Lane Farm is a proud member of Illinois Stewardship Alliance

~Local Food Matters!
LOOKING FOR OUR BULK CANNING LIDS?
We offer secure shopping, fast shipping, all for an unbeatable price!

Simply make your choice from the navigation bar at left!








We are a sustainable mini-farm. We are not a large commercial mega-farm.
We farm on 1.4 acres.
Our emphasis is on quality organic strawberries
and other organic produce.
We provide friendly Mom and Pop service!


Thank you for your amazing, continued support of our
fresh, local, organic produce!
Enjoy a neat video of our farm, put together by our daughter Rachel.
Four Seasons on Our Farm
(Use a different browser if you are having trouble viewing the video.)
We are the only organic strawberry farm
in the state of Illinois!
You can taste the difference!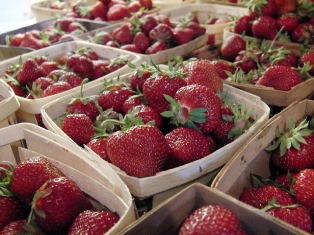 We are proud to supply our organic strawberries to gourmet preserve makers
at Quince and Apple in Madison, Wisconsin!



From a happy customer:

I was in contact with you several times before my family and I made the trip down on Friday from Chicago. We left with a batch of seconds, some already picked and our own u-pick. I just wanted to let you know that my son and I made 21 containers of sugar free strawberry jam and froze four freezer bags of strawberries for later in the year. Thanks! We had a great time, and I appreciate your helpfulness! Melissa


Need directions?
How do you get to Mulberry Lane Farm? To see where we are on the map, click on the "Directions" link in the navigation bar.
Need help? Have questions?
We will be glad to assist you! For phone number, e-mail address, or mail address use the "Contact Us" link in the navigation bar.
Locally grown, farm fresh, organic produce
with friendly service--every time!
Nice, neat weed free rows
for fast and easy picking!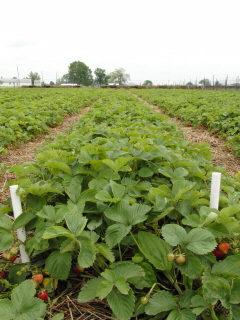 See you soon!